KEEP WALKING. KEEP FIGHTING.
LIMITED EDITION BOXING ROO DESERT BOOTS
The 10th of October is World Mental Health Day. Mental health is something that we, at Veldskoen Shoes Australia care deeply about and is a cause we truly want to get behind. We, therefore, decided to create the limited edition Boxing Roo Desert Boots to raise awareness for mental health and support those struggling with mental health as well as those who know or love someone struggling with mental health.
We love the Boxing Roo design as it symbolises strength, unity and the good ol' Aussie fighting spirit. So we're hoping that these boots will serve as a reminder to keep walking and keep fighting.
"It's okay not to be okay."
Veldskoen has partnered with The Man Walk to raise awareness for mental health. 50% of all proceeds from the Limited Edition Boxing Roo Desert Boots will go to The Man Walk to support the incredible work they are doing in this space.
"The man walk provides an opportunity for men to get together to walk, talk and support each other in a regular and healthy way.
The Man Walk provides an environment that is positive, supportive and inclusive, where there is no pressure and no barriers to entry. Just an opportunity to walk, talk and support! We want to make it ok to talk, and we want to make it ok for men to ask for help if they need it." [1]
To learn more about how you can get involved or to join The Man Walk, visit themanwalk.com.au

Don't miss out! Limited stock available.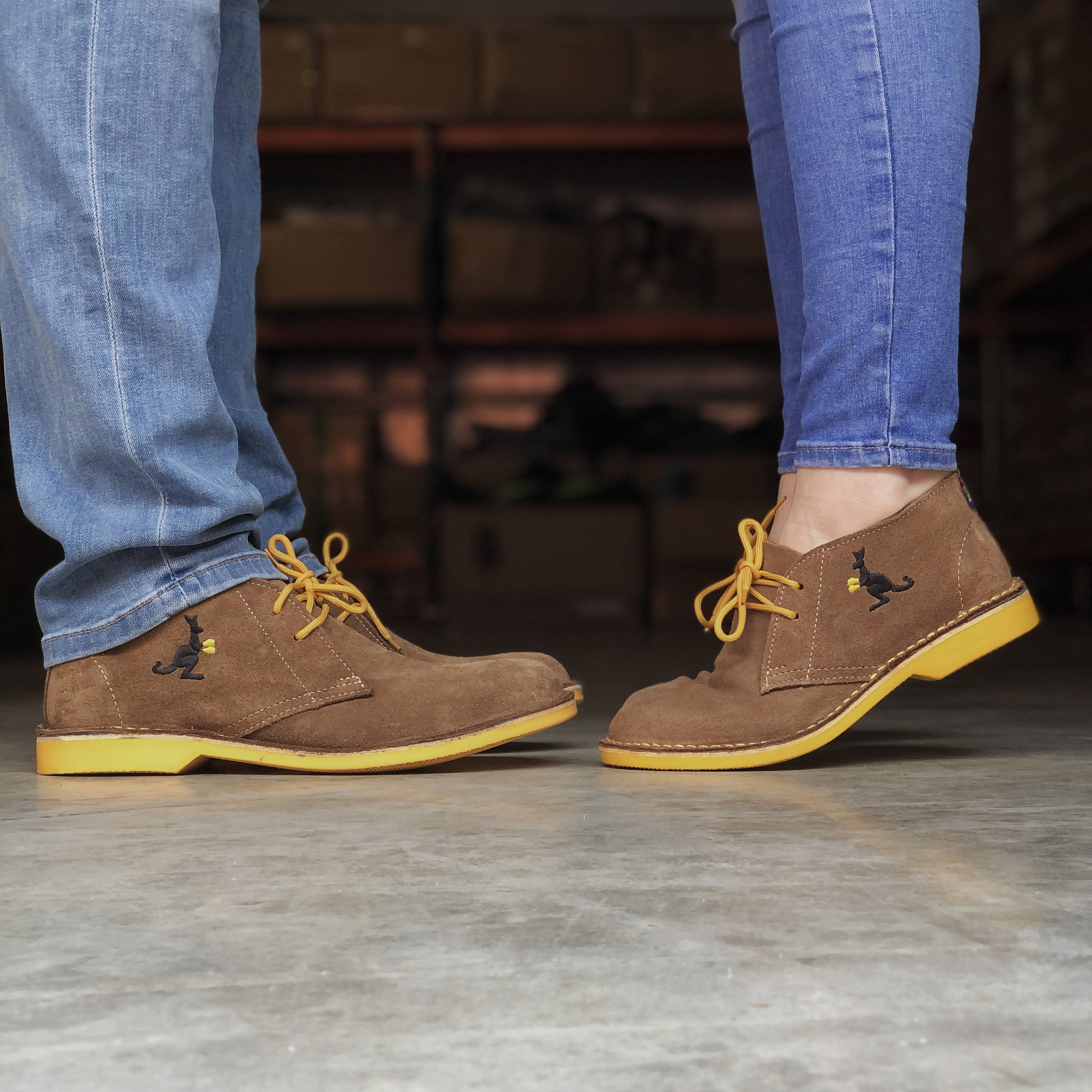 Written by Veldskoen Shoes Australia