GREEN. THE COLOUR OF OUR SOLES AND OUR SUSTAINABILITY PRACTICES.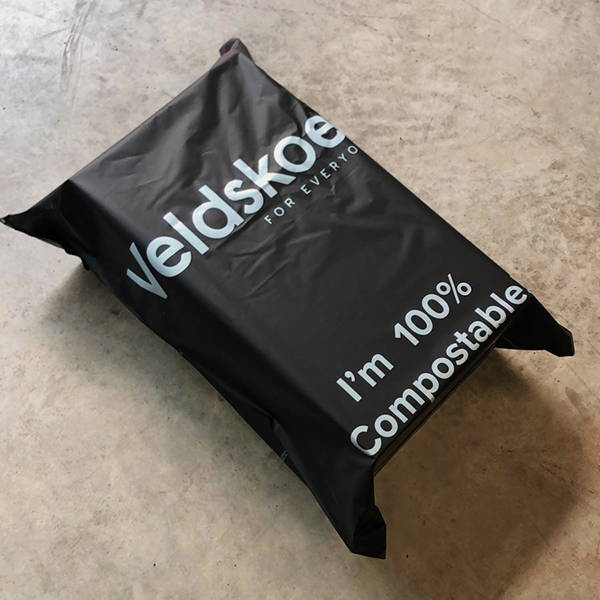 Veldskoen in Australia & New Zealand has committed to employ sustainable practices where possible to reduce its footprint on the environment and contribute to the global sustainability movement and positive environmental changes.
Our latest contribution to this commitment is the decision to ditch plastic mailer bags and use 100% home compostable mailer bags* to get your Veldskoen shoes to you without contributing to landfill toxins and waste.
Sustainability focuses on meeting the needs of the present without compromising the ability of future generations to meet their needs [1].
Sourced and manufactured in Australia, we've invested in revolutionary 100% home compostable mailer bags made by a local business; Tishwish.
Tishwish produces its compostable mailer bags with materials that are sustainable at their core. Not only are they made from recycled materials but are 100% Compostable [2]. Once added to soil, they'll be gone within 6 months without leaving any harmful residue. If the packaging does enter the waste collection, they will not contribute toxins to landfill.
We are especially excited about this project as we are not only reducing waste but are also contributing to reforestation and environmental regeneration.
Tishwish have created the Timber Re-Leaf Project. For every purchase made through Tishwish, a tree is planted in an area that requires reforestation. So far, as at September, 963 trees have been planted in 2020 and we're proud to be responsible for one of those trees and many more trees in the future. For more information on this initiative, visit https://tishwish.com/
*Plastic mailer bags may still be used when shipping long-distance as compostable mailer bags may not endure the trip and conditions that come with it.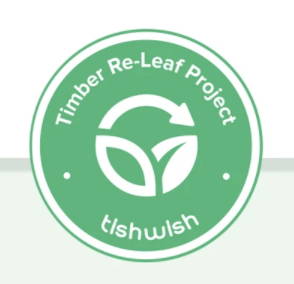 This product is made from bio-based polymer PBAT and a plant based polymer PLA.
International: Home Compostable (EN13432) and Commercially Compostable (EN13432)
Australasia: Home Compostable (AS5810) and Commercially Compostable (AS4736)
Written by Veldskoen Shoes Australia